At credit cards NZ we are passionate about anything Kiwi. New Zealand is known worldwide as a great travel destination and there are many social commentators and bloggers that do a great job selling New Zealand as a travel destination. As part of our series of celebrating everything New Zealand, we have put together a list of the top travel bloggers and blogs in New Zealand below.
Note: this article is still a work in progress and new items are being added to this list.
NZ Pocket Guide
NZ Pocket Guide is a cool New Zealand travel website that is easy to use and full of useful information about New Zealand including what to do where to stay and even how to get a job while travelling. If you are planning a trip to NZ it is worth checking this website out to help you plan your trip. We found this website to be very useful with extensive information for New Zealand travellers.
www.nzpocketguide.com
Guest New Zealand's travel blog covers a range of topics including activities, accommodation, walks, Eco tours and more. Their guides are well thought-out and very detailed. We highly recommend this blog for anyone planning to travel around New Zealand including Kiwis. Guest New Zealand is a travel agency that specialises in boutique travel. They design beautiful New Zealand holidays for the trip of a lifetime!
www.guestnewzealand.com
Flashpacker Family
Flashpacker Family is a travel blog run by a New Zealand family of 4 who loves travel. You could say they are living the dream by travelling the world for a living. The website has useful tips especially for people travelling with kids. This website has some pretty cool travel tips and suggestions about general travel and worth visiting.
www.flashpackerfamily.com
Explore NZ Travel blog
The Explore New Zealand Travel Blog by Go Rentals seeks to explore every corner of New Zealand and provide. We found their posts to be are very informative and useful even for New Zealanders travelling within New Zealand. Go Rentals is a New Zealand car rental company started in 1997.
www.gorentals.co.nz
The Global Couple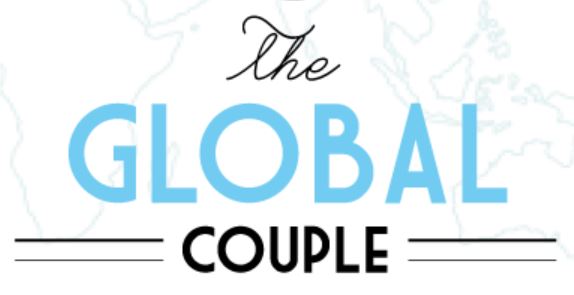 Petra and Shaun are an adorable Kiwi couple who love to travel across New Zealand and the world. Their blog posts detail their travels experiences and provide tips for other travellers. Their website has a cool feel to it and the layout makes for an easy read.
www.theglobalcouple.com
What's Dave Doing?
What's Dave Doing is a blog run by Dave Dean who quit his job in a small New Zealand town in 2011, sold everything and went travelling. Dave writes about his travel experience including within New Zealand. His post makes for an interesting read and may inspire you to travel.
www.whatsdavedoing.com
Four Jandals
Four Jandals was started by a Kiwi couple (Cole and Adela) in 2009 while they travelled the world. Cole and Adela have extensive travel experience and want to inspire others to travel.
www.fourjandals.com
Going NZ
Going NZ is blog by an English lady Dawn and her husband based in New Zealand. Their passion for New Zealand really shows in their posts and they have very useful information for people looking to move to New Zealand just like they did. What we loved about Going NZ is set up by people who have gone through the experience of packing up and moving to NZ.
www.divergenttravelers.com
Divergent Travelers
Lina and David are an American couple, however, they have written a lot about New Zealand that we thought they worth including in this list. Lina and David give a good overview of what to expect for people wanting to visit New Zealand especially from the United States.
www.divergenttravelers.com
Blogger at Large
Bloger at Large is run by Megan Singleton, a New Zealander, who according to her website has been galavanting around the world travel writing full time since 2000 and blogging since 2006. Megan has a Diploma of Freelance Journalism which shows in her writing. She writes extensively about New Zealand and other worldwide destinations. She also features as the Sunday travel correspondent on Newstalk ZB radio which broadcasts New Zealand-wide.
www.bloggeratlarge.com
What's Dave Doing?
What's Dave Doing is a blog run by Dave Dean who quit his job in a small New Zealand town in 2011, sold everything and went travelling. Dave writes about his travel experience including within New Zealand. His post makes for an interesting read and may inspire you to travel.
www.whatsdavedoing.com
Four Jandals
Four Jandals was started by a Kiwi couple (Cole and Adela) in 2009 while they travelled the world. Cole and Adela have extensive travel experience and want to inspire others to travel.
www.fourjandals.com
Going NZ
Going NZ is blog by an English lady Dawn and her husband based in New Zealand. Their passion for New Zealand really shows in their posts and they have very useful information for people looking to move to New Zealand just like they did. What we loved about Going NZ is set up by people who have gone through the experience of packing up and moving to NZ.
www.divergenttravelers.com
Blogger at Large
Bloger at Large is run by Megan Singleton, a New Zealander, who according to her website has been galavanting around the world travel writing full time since 2000 and blogging since 2006. Megan has a Diploma of Freelance Journalism which shows in her writing. She writes extensively about New Zealand and other worldwide destinations. She also features as the Sunday travel correspondent on Newstalk ZB radio which broadcasts New Zealand-wide.
www.bloggeratlarge.com